Skip to Content
Special Alert
Dearest Cody patients,
We hope that this note finds you well!! While navigating this COVID-19 pandemic, we have learned a bit more about viruses and adaptive personal hygiene techniques. The Cody Dental Group has taken all steps recommended by the CDC and other regulatory agencies to protect our patients and staff from the virus.
As you prepare for your appointment, please be aware of the following protocols:
Please do not come more than 5 minutes before your appointed time.
PLEASE BRING YOUR OWN MASK as you enter the building and please maintain social distancing.
You will be screened upon arrival. The front desk will take your temperature and ask a few quick questions about your health. They will then check you in and send you to the appropriate floor.
Any person with a temperature of 100.0 ℉ or higher or experiencing COVID-19 symptoms, may be asked to reschedule their appointment.
All immunocompromised patients as well as patients undergoing cancer therapy may have an exception to treatment. Please call your dentist's office in advance if you are in the above-mentioned categories. Your appointment time, check-in and check-out procedures may vary based on your condition.
The restrooms will be open.
We can assist you with making payments, or you may go online and pay through our website, www.codydental.com. (The payment button is on upper right, blue banner part of the page). We now have our health forms online to further assist you in your visits.
We have an On-Call dentist that you may speak with for after-hours emergencies, as we have always done.
We truly appreciate you and are looking forward to your dental visit.
Sincerely,
Cody Dental Group
General Dentistry in Denver, CO
Compassion. Quality.
Care Beyond Expectations.
2021 Marks the 75th Anniversary of the Cody Dental Group
Cody Dental Group, founded in 1946, has built a reputation for outstanding dental services in the Denver metro area. Our team of general and specialty dentists and support staff believe in high-quality, patient-centered care. Our patients trust us to perform a broad array of procedures including general, cosmetic, emergency, and orthodontic dentistry. With over 100 years of combined dental experience, you can expect quality care beyond your expectations.
Our Patients Say
I have been going to Cody Dental for over 30 years. I am always treated well and the staff are very professional and knowledgeable.
Always professional, courteous and friendly staff from front desk to X-ray techs to dental hygienist to dentist. I was having dental issues (that I hoped would go away for over a week before finally calling). They were able to fit me in the day I called for both in-house X-ray and dental exam.
Prompt service and kind and professional staff. Best dental experience of my life. Cody has got me to embrace my oral health.
Our Approach
At Cody Dental Group, we stick to a set of principles that enable us to provide our brand of superior dental care to our patients. Our patients benefit from our willingness to offer customized care delivered by experienced team members, and all under one roof. You can rely on the following at Cody Dental Group:
Approaches
Patient-centric care
Comprehensive treatment
Prevention and Education
Hygiene Team
10+ Hygienists
Personal oral health coaching
Streamlined scheduling
Laser Therapy
Under One Roof
Multi Doctor Case Collaboration
Internal-Group Continuing Education
Specialist/General Doctor consultations in one appointment
Technology
In-House Digital X-Ray Labs
CT scans & 3D imaging
Cosmetic Analysis
Laser Treatment
Cody Dental Group Offers a Diverse Set of Services
Cody Dental Group prides itself on delivering as many dental procedures as possible. We don't want our patients to have an orthodontist for braces and a dentist for root canals. Instead, we offer everything under one roof. Our team handles orthodontics, pediatric dentistry, periodontics, prosthodontics, TMJ pain, and more. A thoroughly-qualified professional performs each of our procedures.
Our Exhaustive General Dentistry Services
General dentistry is our bread and butter. Most of our patients see us for services that fall under this umbrella, and we're proud of our reputation for stellar care. Through the years, our dental professionals have embraced new technologies, enabling us to deliver more precise and effective care in a broad spectrum of areas, including:
When we see patients with misshaped, misaligned, chipped, cracked, or stained teeth, bonding is one treatment option. Cody Dental Group's cosmetic bonding services are among the most effective methods for combating these issues, in addition to mitigating structural problems. We'll adhere tooth-colored materials to the impacted teeth during a process typically performed in one office visit. After the procedure, you'll enjoy a natural appearance and better overall health.
A veneer is a thin, custom-made shell meant to cover flaws in your smile. Cody Dental Group uses them to correct gaps between teeth, as well as cracked, stained, or chipped smiles. Made from porcelain, veneers cover the front side of your teeth and deliver a natural-looking appearance. Veneers take more time than bonding but are equally as effective. To prepare for the procedure, we create a model of your teeth and send it to a dental technician who fabricates the veneer. Then, we place them on your teeth.
Worn, broken, and misaligned teeth are perfect candidates for dental crowns or caps. Cody Dental Group uses them to rectify cosmetic flaws in our patients' smiles because they're natural-looking and durable. We cement a crown over the entirety of a tooth, making it the new surface of the tooth. We prefer porcelain crowns because they closely-mimic the appearance and texture of natural teeth while providing superior durability.
One of the options, if you have missing teeth, is a dental bridge. Cody Dental Group uses this procedure when possible because it is less costly and time-consuming than a dental implant but achieves the same effect. Bridges maintain facial shape and improve your bite by replacing missing teeth with artificial ones. They look natural and are permanently cemented to your smile. We design them to provide superior function for years to come.
Dental implants are another option for patients with missing teeth. While the process takes longer than bridges, dental implants are stronger and more durable. We'll help you determine whether they're the best option for you. Some of the things we'll consider are whether bridges are a better option and how invasive the procedure will be.
Cavities happen to everyone. Cody Dental Group uses white composite fillings to fill the holes left by the cavity and protect your teeth. They blend in with your teeth and provide excellent protection. If you have cavities, our white composite fillings should put your mind at ease.
Store-bought teeth whitening remedies don't usually do the trick. However, Cody Dental Group offers excellent professional whitening treatments. If you're dissatisfied with the color of your teeth, then our whitening procedure is perfect for you. One thing to consider: Whitening is best for patients with excellent oral habits.
Cosmetic procedures can be pricy because they aren't always covered by insurance. One of the ways we help patients decide whether to embark on a journey with us is by using smile imaging forecast technology. This computer software enables us to generate a visual representation of how your smile would look with bridges, dental implants, or another cosmetic procedure.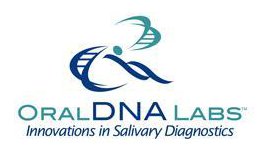 At our office, we use clinical laboratory services from OralDNA Labs® to ensure we are giving our patients the best oral health information possible. OralDNA Labs® is a specialty diagnostics company designed to provide reliable, definitive and cost effective clinical tests that guide oral health professionals in detecting and prognosing disease at an earlier, more treatable stage.
We Offer Emergency Dentistry to Current Patients
We encourage you to become a new patient of Cody Dental Group. One of the benefits of joining our family is access to emergency dentistry services. Nobody can predict a broken or knocked-out tooth. Time is of the essence in these situations, and our emergency dentistry services help current patients maintain their oral health and alleviate debilitating pain. Contact us today to schedule an initial appointment.
If you're a diabetic patient, learn more about how periodontal disease could affect you.
We encourage you to visit the oral cancer site for a self-screening.
Cody Dental Group
Address
4301 E Amherst Ave
Denver, CO 80222
Phone
303-758-5858
Hours of Operation
Monday: 7:00 AM – 5:00 PM
Tuesday: 7:00 AM – 5:00 PM
Wednesday: 7:00 AM – 5:00 PM
Thursday: 7:00 AM – 5:00 PM
Friday: 8:00 AM – 12:00 PM
Saturday: Closed
Sunday: Closed